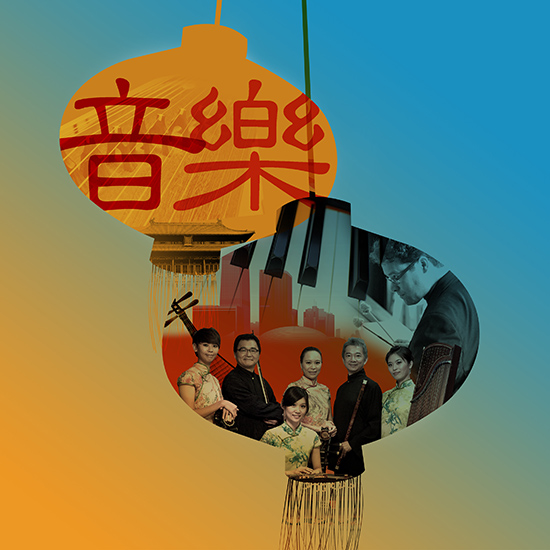 This May, Soundstreams will make Canadian music history with the first significant tour of Canadian contemporary music to Taiwan and China. The ensemble, which features Canadian musicians alongside Chinese-born colleagues, will stop in Taipei, Taiwan before continuing on to the prestigious Beijing Modern Music Festival. The event marks the first time Soundstreams has toured in Asia.
The Beijing Modern Music Festival is one of the largest new music festivals in the world. Founded in 2002 by Chinese composer Ye Xiaogang, the festival attracts contemporary ensembles, soloists, and composers from around the world, both established and emerging. Soundstreams Artistic Associate Kyle Brenders will be accompanying the ensemble on tour, primarily to manage the many logistical challenges that arise from such an undertaking. He describes the BMMF as a festival that is "opening [China] to the rest of the world, and looking for new ideas." He describes it as "representing a new era" in the cultural climate of the nation, with its strong appreciation for Western art practices alongside Chinese creations. The festival also has strong ties to Beijing's Central Conservatory of Music, and serves a vital role in China's developmental infrastructure for young composers and performers. With the relatively young festival's emphasis on the collaboration of Chinese and international artists, both emerging and established, the Beijing Modern Music Festival is likely to have a profound impact on expanding the global contemporary music community to include composers, performers, and presenters across all continents.
The ensemble, conducted by Les Dala, will feature the Accordes String Quartet (violinists Stephen Sitarski and Carol Fujino, violist Doug Perry, and cellist David Hetherington) and Taiwan's Chai Found Music Workshop, along with veteran Toronto contemporary musicians Max Christie (clarinet), Sanya Eng (harp), Leslie Newman (flute), Gregory Oh (piano), Ryan Scott (percussion), and Ed Tait (double bass). They will be premiering new works by Canadian composers Dorothy Chang and Fuhong Shi, along with Kaija Saariaho's Terrestre, Brian Currant's Strata, and Ming Wang's Variationen. The program also features acclaimed Canadian composer R. Murray Schafer's Theseus, a major 19-minute piece for harp and string quartet that was written on the epic Greek Myth of the man who slew the Minotaur.
Prior to their departure, the ensemble will perform on May 14 in Music for China, the final concert in Soundstreams' 2012/2013 season. Click here for more information and to buy tickets.