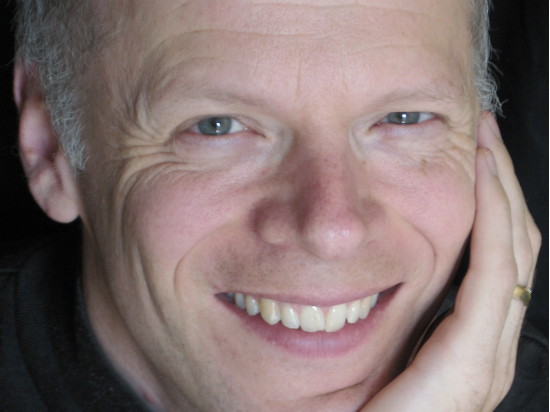 James Rolfe's long history with Soundstreams has included performances of 8 new works. This January, he premieres his latest as part of The Three Faces of Jerusalem concert. He recently shared his inspiration for this work, as well as his advice for turning 30, with Soundstreams. 
Your new piece is called Five and a Half Bridges. Tell us where the "bridge" metaphor comes from and how it relates to the Three Faces of Jerusalem concert.
The writer André Alexis had the idea to use, in his words, "the bridge as metaphor for connection (Jerusalem itself being a place where many cultures meet), the bridge as erotic symbol, as symbol of desire and longing." It so happens that we both love bridges, relating to them as mysterious and powerful things.
How does each verse of the piece correlate musically to each specific bridge?
I took musical cues from the words for each bridge. For example, for Shaharah in Yemen, "Sitting in the sun / miles above" brought to mind trudging and toiling in the blazing sun, which became something of a work song or field holler from the American south, with a middle eastern inflection. For Arkadiko in Mycenaea, the image of horses frothing led to music that gallops madly back and forth. The final bridge in Jerusalem is different, as it's "imaginary, unfinished, a bridge to connect this world to our best imaginings of this world." So the music is yearning, the chorus repeatedly intoning "Why?," the solo voice answering, tumbling in refrain after refrain, leaving the question open.
Tell us about your composing process – do you have any rituals or funny habits that help you?
Every day, I try to remember my dreams, to go for a run, to compose, to eat well and stay in balance. Music shows up whenever it pleases, or not: you have to be tuned in, to keep your mind and heart and body open for it.
You have worked numerous times with Lawrence and Soundstreams, what is one of your favourite Soundstreams moments?
There have been so many wonderful performers, and it has been a joy and a privilege to work with them all. One of the most recent, in March 2011 with Trio Mediaeval and the Toronto Consort, was a standout.
Soundstreams is celebrating our 30th birthday this year. What do you wish you had known at 30 that you would like to share?
I wish I had been more understanding and accepting of myself, of my music, and of the people around me.
You recently spent a year living abroad. How did that time away add to your insights on the contemporary music community in Toronto?
I was in Wellington, New Zealand, a much smaller city. Its arts community is lively and welcoming and accomplished, but returning to Toronto made me realize the depth of our own community—composers, performers, producers, and audiences, there is so much going on.
Lightning Round
Favourite city: Toronto!
Worst airport: Los Angeles
Guilty pleasure song: Boys & Girls, by Martin Solveig, with Dragonette
Best concert hall: Koerner Hall, Toronto
Favourite restaurant: Curry Twist, The Junction
Don't miss The Three Faces of Jerusalem on January 27. Tickets start at just $20, click to buy now.